! DOCTYPE>

Duplication; Disclaimer | Literacy Resources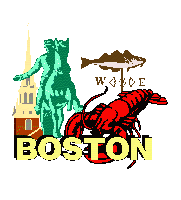 Attempting to Effectively Use Technology to Broaden Curriculum Content
A "Teaching Children Social Studies using the Internet" project originating at the Joseph Lee Elementary School, Boston, MA
---
Taking the plunge with telecommunications and technology!
---
1998 - 1999 "Where in the USA/World is Looney Lobster?" - contact Marjorie Duby


1998 International Reading Association presentation, Wednesday, May 6, 1998
(HyperStudio Stack) [a large stack; needs much memory to read; 2 minutes to load][Using Netscape best viewed with no location or toolbar]


My personal views on - "Designing an Original Travel Buddy Project"


1998 "The Looneys Love Regional Literature" *
1998 Regional Titles - Resource Page 1 | Resource Page 2
1997 "Looney Lobsters on the Loose" [Project Announcement | 1997 Homepage]


Links to participating in projects such as:
---
[To Looney98 homepage | http://lee.boston.k12.ma.us/d4/D4.html was the D4 webpage]
---
Last modified: October 18, 2006
Copyright © 1998 - All rights reserved.

---
Unless otherwise indicated, this website and its contents are the property of Marjorie Duby and are protected, without limitation pursuant to United States and foreign copyright laws. All rights reserved.
Disclaimer: Marjorie Duby attempts to provide appropriate, informative educational links. We check and update links frequently. We cannot be responsible for the content, use of, or quality of materials on any website other than our own. To the best of our knowledge, graphics on this site are public domain. If you find otherwise, please notify us and we will remove them immediately.