! DOCTYPE>
Duplication; Disclaimer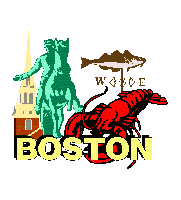 The Looneys Love Regional Literature
The 1997-1998 travels of Looney Larry, Looney Lester, Looney Lisa, and Looney Lee.


March, 1998
Looney main webpage

March 2 - 6, 1998 in Indiana (5LA)
5th graders of Suzanne Tyler and Ms. Bir, Spencer Elementary School, Spencer, IN 47560
Looney Larry traveled 240 miles from Ironton, MO to Spencer, IN.

March 9 - 13, 1998 in Tennessee (5LE)
Judy Nocifora's 5th graders, CLUE program,
Grahamwood Elementary, Memphis, TN 38122
Looney Lester traveled 487 miles from Des Moines, IA to Memphis, TN.

March 16 - 12, 1998 in Mississippi (6LA)
Donna Hopper and Mrs. Stewart's 2nd graders at Starkville Academy in Starkville, MS

March 23 - 27, 1998 in Florida (6LE)
Molly Godley's 5th graders, SeaGate Elementary, Naples, FL 34103

March 30 - April 3, 1998 in South Carolina (7LA)
Martha Taylor, SLMS, and Steven Crisp's 4th graders,
Starr Elementary School, Starr, SC 29684

March 30 - April 3, 1998 in South Carolina (2LI)
Angie Rainwater's 3rd graders, Pair Elementary, West Columbia, SC 29169

---
[1998 Project announcement] | Looneys on Yahoo | return to Looney main webpage]
---
[ Practitioner class page formerly sited at http://lee.boston.k12.ma.us/d4/D4.html | Eureka database | USA timelines ]
---
Last modified: September 16, 2005.
Copyright ©1997 - Marjorie Duby.
All rights reserved.

---
Unless otherwise indicated, this website and its contents are the property of Marjorie Duby and are protected, without limitation pursuant to United States and foreign copyright laws. All rights reserved.
Disclaimer: The staff of Inquiry Unlimited attempts to provide appropriate, informative educational links. We check and update links frequently. We cannot be responsible for the content, use of, or quality of materials on any website other than our own. To the best of our knowledge, graphics on this site are public domain. If you find otherwise, please notify us and we will remove them immediately.
---