! DOCTYPE>
Duplication; Disclaimer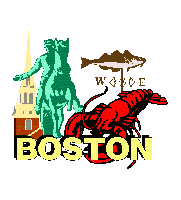 Online Journal of
"The Looneys Love Regional Literature" (1998)
project based at the Joseph Lee Elementary School in Boston, Massachusetts
---
Visit 1998 itinerary and titles for read alouds to Looney Larry, Looney Lester, and Looney Lisa."
---
April 3, 1998 - - West Columbia, SC
Angie Rainwater's 3rd graders, Pair Elementary, West Columbia, SC
GRITS AND GO-CARTS INQUIRY
---
Thursday, 02 April 1998 14:39:21 -0600 - - Abbeville, LA
Grits are indeed a southern breakfast dish. We love our grits not only for breakfast but also for supper with grillades! The more butter on them the better. The more gravy on them the better.

Go carts are here in Louisiana. Wish I could say I approved of them. Too many children are not responsible enough to be on them.

Hope all of you are reading,

Mrs.Guilbeaux, Herod Elementary, Abbeville, Louisiana
---
Thursday, 02 April 1998 11:02:22 -1000 - - Hauula, Hawaii
My family owned a business next door to a Go-Cart track on Cape Cod. It was a landmark. Everybody for hundreds of miles around knew right where it was. It did a phenomenal business.

Haven't seen one here in Hawaii, though.

Grits sounds like the Southern equivalent of poi.

Aloha, MaryAnne
---
Friday, 3 April 1998 08:19:11 CST6CDT - Starkville, MS
Let me jump in on this conversation about grits. Here in Mississippi, grits are a staple! I like mine with sugar on them, but this upsets my husband. He says the only proper way to eat grits is with salt! Anyway, there is just nothing like a bowl of hot grits on a cold, wintery morning!

Donna Hopper, Starkville Academy, Starkville, MS
---
Friday, 03 April 1998 14:31:34 -0800 - - Boston, MA
We have students in our classroom who love grits but we do not eat them every day. Many of our students have family roots in the South.

We do not have go-carts around here. There are raceway areas, we think, for driving go-carts.

Ms. Duby's 5th graders
---
Friday, 03 April 1998 15:33:24 -0500 (EST) - - Archbold, OH
My afternoon kindergarten students were excited about the go-cart question. Of the sixteen, three of them live in families that own go-carts and eight others have ridden a go cart at sometime or other.

As for grits, only one had eaten grits and the rest had no idea what they were. So I thought we should try them for snack soon.

Jill Grieser, Archbold, OH 43502
---
Sunday, 5 April 1998 11:58:22 -0400 (EDT) - Mt. Desert Island, Maine
Go-carting has been a very popular pastime in Maine for as long as I can remember (at least 30 years). There are many places in this "Vacationland" where you can stop, spend a couple of bucks for a multi-lap ride around a short course.....a great family entertainment.

Most places have age or height requirements, and were a big hit for my own children when they were young.

Chris Graves, Mount Desert Island, Maine


---
[Back to Looney98 homepage]

[ Practitioner class page was sited at http://lee.boston.k12.ma.us/d4/D4.html | USA timelines ]
---
Last modified: September 16, 2005.
Copyright © 1998 - Marjorie Duby. All rights reserved.

---
Unless otherwise indicated, this website and its contents are the property of Marjorie Duby and are protected, without limitation pursuant to United States and foreign copyright laws. All rights reserved.
Disclaimer: The staff of Inquiry Unlimited attempts to provide appropriate, informative educational links. We check and update links frequently. We cannot be responsible for the content, use of, or quality of materials on any website other than our own. To the best of our knowledge, graphics on this site are public domain. If you find otherwise, please notify us and we will remove them immediately.