! DOCTYPE>
Duplication; Disclaimer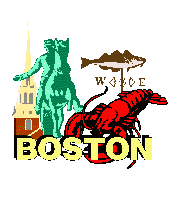 Online Journal of
"The Looneys Love Regional Literature" (1998)
project based at the Joseph Lee Elementary School in Boston, Massachusetts
---
Visit the itinerary and titles for read alouds to Looney Larry, Looney Lester, and Looney Lisa."
---
March 30 - April 3, 1998 - - West Columbia, SC

Angie Rainwater's 3rd graders, Pair Elementary, West Columbia, SC
South Carolina titles suggested for read alouds.
---
Monday, 30 March 1998 15:25:41 -0800
Hello Fellow Looney 98ers!

Looney Lisa has arrived safe and sound! We are sorry for the delay. We were out of school last Friday (March 27). We welcomed Lisa this morning and are enjoying her company. Today she had pizza at lunch and played tag and red light green light with Stephanie on the playground. Tonight she is going home with Shane. We will report more about her adventures tomorrow...

Mrs. Rainwater's Third Grade
---
Tuesday, 31 March 1998 15:29:22 -0800
The children are really enjoying their visit with Looney Lisa. We scrambled to draw names to determine her primary caretakers for the week.

Today we read our first regional selection to Lisa. We read "Sukey and the Mermaid" by Robert San Souci. All of the children enjoyed this folktale that as they say "happened oncet upon a time, on a little island off the coast of South Carolina". The story is told in the "gullah" dialect which is characteristic of the coastal regions surrounding Charleston.

We are currently studying South Carolina history and have just completed a unit on the formation of South Carolina (including the eras of the Revolutionary War, slavery, and the Civil War). Looney Lisa has fit in nicely as a way of expanding our knowledge of geography and the history of our own state.

Shane had the honor of taking Looney Lisa home on Monday night. He writes: "Today we went fishing at my pond. We caught one fish. Then we jumped on my trampoline and rode my gocart. We went inside to do homework and watched some TV. Then we went to bed."

For those of you who participate in Accelerated Reading Program, we wanted to remind you that "Sukey and the Mermaid" is an AR book. Our 3rd - 5th graders spend 40 minutes per day reading in Reading Renaissance. This past month they read over 3,000 books! So far this year we've read nearly 18,000. We love this program. Pair Patriots love to read!

We will keep you posted as our excitement continues!

Mrs. Rainwater
---
Tuesday, 31 March 1998 15:40:39 -0800
For those of you who would like to visit our site to find out a little more about our school, the address is http://www.lex2.k12.sc.us/Pair/Pair1.htm

Many of our pages are currently under construction as we start our journey into cyberspace. However, one interesting thing to check out is our Pair cares a ton food drive. We raised not one ton, but rather 5,000 pounds of food during the month of November.

Mrs. Rainwater
---
Thursday, 02 April 1998 15:06:36 -0800
Today we read "Joseph and the Cotton Seed" to Looney Lisa. This book is very interesting because it tells the story of Joseph Leitener who brought the first cotton seeds to America. Cotton has been such an historical crop that we decided to include it in our study of the South.

To our surprise, Joseph first planted these seeds in South Carolina. Bet you can't guess where in South Carolina? That's right! Columbia, South Carolina! What if cotton had never been introduced to the states? Could it be possible that we wouldn't have all of those comfy t-shirts?

Timmy took Lisa home last night and said that Lisa went goo-goo over his brother who is three months old.

That's all for now!

Mrs. Rainwater
---
Thursday, 02 Apr 1998 15:10:53 -0800
Go-carts
We are curious to know if go-carts are a southern thing. Tell us what you know about this.

Also we would like to know your opinion of grits. We understand that this is truly a southern breakfast dish!

Rainwater's third grade
---
Thursday, 02 April 1998 15:23:07 -0800
Lisa Ladybug's Eye Surgery
Looney Lisa Ladybug underwent eye surgery late yesterday afternoon. All efforts to perform an eye transplant were successful. Looney Lisa now has a new outlook on life. She is recovering nicely and is excited about our beach party tomorrow! We will keep you informed of more news as it happens...

Rainwater's third grade
---
Friday, 03 April 1998 15:52:48 -0800
I have to tell you that this has been wonderful! The children were so delighted to read your responses about grits and go-carts. We continued to read today to Lisa and have many more good things to tell you. Unfortunately, I am in a race for time and cannot share this with you now. Our school is on spring break this coming week and I do not have internet access at my home. It is late Friday afternoon and I have to pick up my daughter, so I will need to continue this when I return. If at all possible I will try to sneak back to school to complete this over spring break.

Thank you for your patience.

Sincerely, Angie
---
[Back to Looney98 homepage]

[ Practitioner class page was sited at http://lee.boston.k12.ma.us/d4/D4.html | Joseph Lee School | USA timelines ]
---
Last modified: September 16, 2005.
Copyright © 1998 - Marjorie Duby.
All rights reserved.

---
Unless otherwise indicated, this website and its contents are the property of Marjorie Duby and are protected, without limitation pursuant to United States and foreign copyright laws. All rights reserved.
Disclaimer: The staff of Inquiry Unlimited attempts to provide appropriate, informative educational links. We check and update links frequently. We cannot be responsible for the content, use of, or quality of materials on any website other than our own. To the best of our knowledge, graphics on this site are public domain. If you find otherwise, please notify us and we will remove them immediately.