! DOCTYPE>
Home | Boston as the Classroom | Harriet Tubman Affidavit p1 | Abolitionism Challenge | Underground Railroad Booklist | Student Slave Narratives

Inquiry Unlimited Looks at
Horology

How has the process of clock and watchmaking changed over time?

Primary and Secondary Sources

This lesson's primary source document:
An English Clockmaker's Shop
Theodoor Galle (Flemish Baroque engraver) 1571-1633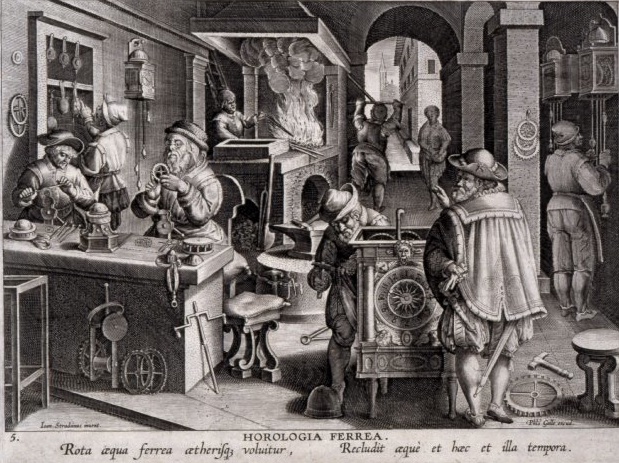 Materials:
A copy of the engraving of a clockmaker's shop in England (pictured above)
Observe and analyze the engraving while filling-in the appropriate columns on the blank worksheet: featuring the column titles - "What Do You Know - What Do You Think You Know - What Do You Want to Know More About?"
---
Revolutionary Period | The City as a Classroom | Abolitionism | Student Slave Narratives | Rev. Period Index

Copyright © 2011 Marjorie Duby - Inquiry Unlimited - All Rights Reserved. - Last modified: February 26, 2017.
---