! DOCTYPE>
Duplication | Student Writings of the Rev. Period | Eureka Inquiry Unlimited | Looney Lobster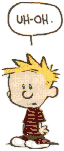 Inquiry Unlimited


Mission: to target educational goals through inquiry-based strategies

First-person, interpretative, student writing of the Revolutionary Period.

Fellow neighbors of Boston Town,
It is during the time of the blockade of Boston in 1775! Many people are leaving Boston for safety reasons, as the British soldiers are in charge of the town and as Patriot sympathizers fear for their safety. The fighting at Lexington and Concord has antagonized the British. Paul Revere has not returned home to Boston. As a matter of fact, he has written to his wife to bring their family from Boston by ferry and is awaiting their arrival.
In another direction of travel, concerned refugees from Boston are aware that there might be room for them on the farm of John and Abigail Adams in Braintree. Your character has decided to take this route.
Write a persuasive letter to Mr. Hayden, a person living on the Adams farm in Braintree who decides who might stay on the property based on the skills they bring to the farm and to the others living there. Dating the letter June, 1775, include an introductory paragraph about you and the dangerous times for you and your family in 1775 in Boston that bring you to write the letter and to leave Boston. Include two paragraphs of supporting details which provide two work skills or attributes you would bring as a person to assist life on the farm. Provide a conclusion paragraph summarizing the points you were trying to make to Mr. Hayden.
As Dakota Smith, merchant and shipbuilder, I hope to see many of you at the Adams farm.
Your neighbor,
Dakota Smith
---
As of December 4, 2003, you are visitor
to enjoy this student written assignment.
---
[ Inquiry Unlimited | Looney Lobster | Index of historical timelines | Literature Circles management | Resources to support classroom activities ]

Last modified: February 2, 2009. Copyright © 1999 - Marjorie Duby. All rights reserved.

The original works contained on these pages may not be duplicated without expressed written permission of Marjorie Duby, except where otherwise noted. All rights reserved.