! DOCTYPE>
Duplication | Writings of Rev. Period | Revolutionary Period Index of activities | Eureka | Looney Lobster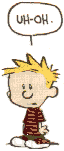 Teaching Children Social Studies



Goal: First-person, student interpretation of 1700 Boston's geography

Fellow neighbors of Boston Town,
Write a letter to a friend or relative in England or another colony telling them of what it is like to live in Boston by relating the natural topography of the peninsula and the man-made features the people have created since the original settling of the colony. Use the maps of 1630, 1649, 1722, 1769 for reference.

Dear Mary-Joe,
How are you doing in England? Well, I'm doing fine in the town of Boston. Mary-Joe, I know you haven't been in Boston, so I'm going to tell you how the land is and what we added since we have been here.
Some of the natural land features are: the Boston Common which is still beautiful; the Mill Pond; Beacon Hill which we never use; the spring that has delicious water we drink; the harbor; the Fox Hill which the kids love to roll down; the Charles River; the Powder House; and the Watch House.
Some of the things we have added are all the wharves like Clark's Wharfe, Long Wharfe, Old Wharfe and New Wharfe. We have a ropewalk, silversmith shops, blacksmith shops, goldsmith shops, and all the bridges.
So, Mary-Jo, I think you can call Boston a beautiful place.
Sincerely,
Martha Whitman

May, 1765
Dear Nicole of Derby, England,
Iím writing to you about some of the man-made things. I'm also writing to tell you some of natural things. Some of the natural things I'm going to write to you about are hills and some ponds. Some other natural things are the harbor and a common. Some of the man- made things are the powder house and the watch house and some other man made things.
There are three hills in Boston and the names of them are West Hill, Fox Hill, and Beacon Hill. My children like to have a good time on West Hill and play around on West Hill. There is also a pond named the Mill Pond that we have here in Boston. My children like to go there and swim and have lots of fun.
There are also some man-made things we have in Boston. We have a gunpowder house right here in Boston. We colonial people keep gunpowder in there. Someone also makes sure that someone doesnít go in there and steal any gunpowder. We also have a watch house where there is a man that watches to see if he sees anyone suspicious. Then he would stop them.
Well, those are the things we have right here in Boston. I hoped you enjoyed my letter and I want to thank you for taking time out and reading my letter. Well, Nicole, thatís it for now and I hope you reply to me again. I like the idea of us corresponding with each other.
Sincerely,
Mia Johnson (RR)

As of December 4, 2003, you are visitor
to share our webpage.
---
[ Inquiry Unlimited | Index of timelines | Literature Circle management ]

Last modified: October 23, 2006. Copyright © 1999 - Marjorie Duby. All rights reserved.

The original works contained on these pages may not be duplicated without expressed written permission of Marjorie Duby, except where otherwise noted. All rights reserved.