! DOCTYPE>
Duplication; Disclaimer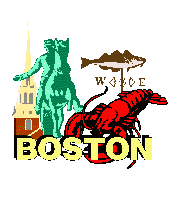 Online Journal of
"The Looneys Love Regional Literature" (1998)
project based at the Joseph Lee Elementary School in Boston, Massachusetts
---
Visit the itinerary and titles for read alouds to Looney Larry, Looney Lester, and Looney Lisa."
---
January 5 - 9, 1998 - - Belfair, WA
Belfair Elementary - Belfair, WA (Mason County)
Karen Mensinger, Librarian and Diane Wilcox's 2nd graders
Washington titles suggested for read alouds.
Tuesday, 6 January 1998 10:46:18 -0800
Subject: Looney Larry's 1st day in Washington in the Puget Sound area

Looney Larry met Mrs. Wilcox's class first thing Monday morning. That night he went to Scouts with Jared Eacrett. This is Jared's report from last night:

Larry met the Scouts and pinched a few people, just to say hello. Then we looked in our scout books to learn what to do if a stranger follows you. Larry thought this was very important, too!!

My mom picked Larry and me up from Scouts and we went home to Stretch Island (which is also where Ms. Mensinger our librarian lives). Larry watched me play-fight with my dog, Libby. Then Larry had dinner with me. Then we worked on my spelling words - a hard one is January. I played a game on the computer. Larry and I went to bed, but we didn't have any dreams.

This morning, Larry rode the bus with me to school and Mrs. Wilcox read us the story "Not Here, My Dear" by Jean Davies Okimoto about the marbled murrelets.
Wednesday, 7 January 1998 09:18:11 -0800
Last night Larry went home with Jessica W. and Athena M. to Jessica's house. The following is their story of his visit:

We rode the bus home and listened to music by Amy Grant. We took pictures of Larry with Jessica's siamese kitten, Binky (It is "stuffed like Larry). Larry met Jessica's dog Daisy and Daisy licked and nibbled at Larry.



We went and played outside where the raccoons and cougars and black bears are, but Larry was inside because it was muddy and wet.

We took Athena home - between Allyn and Belfair at 7:30 p.m.

This morning Jessica found a raccoon and dogs had gotten into our garbage.

Larry rode the bus to school with Athena and it was still raining outside.
Thursday, 8 January 1998 09:13:21 -0800
Looney's Wednesday - First Cameron will tell us about their walk up the Sweetwater Creek trail where our chum salmon remote site hatchery:



We went to the teacher parking lot to get a license plate and we look a picture of a license plate.

Then we walked up the Sweetwater Creek trail where our (chum) salmon hatchery is. One of us showed Larry where the fish will be Thursday evening. Larry got to touch (the remote site) hatchery.

Now Stephanie will tell us about Larry Wednesday night: We went to Awana, our church group, and played a bunch of games. We got to eat cookies! And Larry got to play with all the other animals.
Friday, 9 January 1998 21:51:12 -0800
Today's entry is by Josh: I took him home and let my cat check him out to see if he was an intruder. Then I read to Larry, "One Fish, Two Fish, Red Fish, Blue Fish" by Dr. Seuss. He liked it a lot and he even asked me for some red fish! Then my Mom read us a story about a kid who found an alien who gives him morphing power to turn into any animal he wants, but he can only stay there for about 2 hours. Looney Larry thought it was interesting.

Then he went to sleep when I went to sleep, on my night stand right by my vaporizer, but my cat woke him up. She is very weird. She is very interesting, but gets in trouble a lot. She goes over furniture a lot, then gets thrown in the garage.

This morning Looney Larry was hanging onto the cat's cheeks. He was very mad at the cat.

Looney Larry got cold this morning 'cause he knew it was going to be frosty outside because he watched the news last night with me. He asked me what the news was about. I said to him, "Every state of the United States of America and also other countries hear about something important that happened. It was very sad sometimes".

Looney asked for a scarf when I got to school. We are making a snowman art project this morning, so I put the scarf on Larry. I thought it would be funny for him. I put it over his tag.

Josh says, "I hope I see him again sometime."
---
[ Back to Looney98 homepage ]

[ Practitioner class page was sited at http://lee.boston.k12.ma.us/d4/D4.html | USA timelines | Joseph Lee School ]
---
Last modified: September 16, 2005.
Copyright © 1998 - Marjorie Duby.
All rights reserved.

---
Unless otherwise indicated, this website and its contents are the property of Marjorie Duby and are protected, without limitation pursuant to United States and foreign copyright laws. All rights reserved.
Disclaimer: The staff of Inquiry Unlimited attempts to provide appropriate, informative educational links. We check and update links frequently. We cannot be responsible for the content, use of, or quality of materials on any website other than our own. To the best of our knowledge, graphics on this site are public domain. If you find otherwise, please notify us and we will remove them immediately.