! DOCTYPE>
Duplication; Disclaimer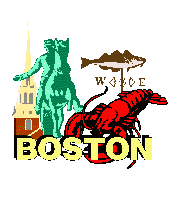 Online Journal of
"The Looneys Love Regional Literature" (1998)
project based at the Joseph Lee Elementary School in Boston, Massachusetts
---
Visit the itinerary and titles for read alouds to Looney Larry, Looney Lester, and Looney Lisa."
---
April 6 - 19, 1998 - - Fred Olds Elementary School, Raleigh, NC

Nancy Gordon
North Carolina titles suggested for read alouds.
---
Tuesday, 31 March 1998 20:56:06 EST
Arrival in North Carolina
Mrs. Gordon, the primary caretaker of the Looney Lester will be in Dallas to a KOALITY KIDS CONFERENCE on Monday and Tuesday of next week. We are very excited about the visit and have already planned the hosts and hostesses for the week.

To begin with, they are going home with Jim Brown whose mom, Debra, is a Kindergarten Teacher at Fred Olds and loves animals and bugs. We are hoping Looney enjoys that visit. The next day Looney will be with Stephanie Anstoos. We are hoping that her sister will help her email you the adventures that they have together. On Wednesday, when I come home I am looking forward to meeting Looney Lester and to reading to him -- if he has not already been overwhelmed.
---
Wednesday, 01 April 1998 18:51:47 +0000
We are very excited about the arrival of Looney. We are off on Good Friday so I will Priority Mail him to his next site by Thursday night so that the next group is on schedule.

This afternoon we are visiting a Kindergarten to read UNCLE JED'S BARBERSHOP with a pair of the Looney's cousins that we have stumbled over.

We are looking forward to this family reunion.

Nancy Gordon
---
Thursday, 2 April 1998 23:22:56 EST
The lobster's are coming to North Carolina! Hooray! Hooray!
North Carolina is a wonderful, very long state stretching from the sea to the mountains. There are many places to visit but since the Looney will be here for only a week, we have have decided to take him on a virtual visit by showing him pictures of the places to visit if he were to come here on vacation.

We are sending a map to you with the route that Looney will take on this imaginary journey. He will go from Manteo to Murphy. Manteo is near the ocean and has clean sandy beaches. Orville and Wilbur Wright came here to test the Kitty Hawk because of the favorable wind conditions.

As we travel west, we are headed for Raleigh, the state capital. It is also the home of NCSU, the home of the Wolfpack, our famous basketball team. We love sports here and most folks are either fans of State, Duke, or Carolina. Raleigh has an Art Museum, Science Museum and History Museum. The weather here is just beautiful. The daffodils are about finished and now the azaleas are beginning to pop out.

For now, I am going to stop and perhaps continue next week. We have to cram a lot into four days. We have a long Easter Weekend Break. We'd like to hear from you, if you have any questions.

Mrs. Gordon, Media Coordinator
---
Wednesday, 8 April 1998 22:34:18 EDT
I have just returned from Dallas. Looney arrived Monday after the children had left. I will check on all kinds of stuff tomorrow and try to email some notes from the kids to your class.

I know I should have this somewhere, but just for insurance, what is the address of the next school?

This project is so wonderful. Thanks for initiating it!
---
[ Looney98 homepage]

[ Practitioner class page formerly sited at http://lee.boston.k12.ma.us/d4/D4.html | USA timelines ]
---
Last modified: September 16, 2005.
Copyright © 1998 - Marjorie Duby.
All rights reserved.

---
Unless otherwise indicated, this website and its contents are the property of Marjorie Duby and are protected, without limitation pursuant to United States and foreign copyright laws. All rights reserved.
Disclaimer: The staff of Inquiry Unlimited attempts to provide appropriate, informative educational links. We check and update links frequently. We cannot be responsible for the content, use of, or quality of materials on any website other than our own. To the best of our knowledge, graphics on this site are public domain. If you find otherwise, please notify us and we will remove them immediately.