! DOCTYPE>
Duplication; Disclaimer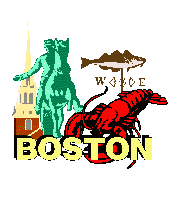 Online Journal of
"The Looneys Love Regional Literature"
project based at the Joseph Lee Elementary School in Boston, Massachusetts
---
Visit the itinerary and titles for read alouds to Looney Larry, Looney Lester, and Looney Lisa."
---
February 23 - 27, 1998 - - Des Moines, Iowa
Cornell Elementary School - Des Moines, Iowa
Sharon Hansen's 3rd graders
Iowa titles suggested for read alouds.
Thursday, 26 February 1998 14:53:24 -0600
Lester arrived on Tuesday, Jan. 24. The package was a little tattered so I supposed he must have taken an interesting route. We have been reading to him and helping him enjoy very unusual Iowa weather. He even went on a fire drill with us and was very quiet and well - behaved!

Unfortunately we had to say goodby to him today. Because of conferences this week we will be out of school tomorrow. We enjoyed our time with him but wish he had stayed longer.

We also have been having some computer problems with our server and network linkups. I've not been able to receive email or send out regularly.

Thanks for sharing Lester with us. I put him in the mail after the students left today.

---
[Back to Looney98 homepage | Back to February adventures and links]

[ Practitioner class page was sited at http://lee.boston.k12.ma.us/d4/D4.html | USA timelines ]
---
Last modified: September 16, 2005.
Copyright © 1998 - Marjorie Duby.
All rights reserved.

---
Unless otherwise indicated, this website and its contents are the property of Marjorie Duby and are protected, without limitation pursuant to United States and foreign copyright laws. All rights reserved.
Disclaimer: The staff of Inquiry Unlimited attempts to provide appropriate, informative educational links. We check and update links frequently. We cannot be responsible for the content, use of, or quality of materials on any website other than our own. To the best of our knowledge, graphics on this site are public domain. If you find otherwise, please notify us and we will remove them immediately.