! DOCTYPE>
Duplication; Disclaimer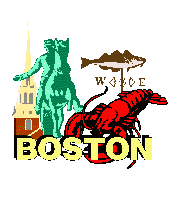 Online Journal of
"The Looneys Love Regional Literature" (1998)
project based at the Joseph Lee Elementary School in Boston, Massachusetts
---
Visit the itinerary and titles for read alouds to Looney Larry, Looney Lester, and Looney Lisa."
---
January 26 - 30, 1998 - - Cedar City, Utah
Cross Hollows School - Cedar City, UT
5th graders of Bylynda Venuti




Titles from Utah suggested for read alouds.





Monday, 26 January 1998 18:37:19 U




Looney Lester Arrives



Looney Lester has safely arrived in Cedar City, Utah. Our class was very excited to see him and had already planned his week within the first hour of school.

Lester will be going to dance with Taran tonight (Monday) and will hopefully get to see some of the town.

On Tuesday he will be going to a basketball game with Derek and David.

Wednesday is Scouts night so Lester is off to have an adventure with Brandon.

Thursday he is in for a special treat with Brandee. They are going to clogging class.

On Friday some of our students get to go skiing at Brian Head, a ski resort just about 40 miles away. We thought Lester would really enjoy playing in some Utah snow for a day. He will even get a ski lesson. Hopefully it will be sunny so that Lester will not get to cold. We will watch the weather.

The class wanted to say thank you to Miss Duby and her class for the wonderful page on the internet. The Utah links were great!! Kyle wanted everyone to be aware that Zion National Park is only about 40 miles from our school. When you see the pictures of sage brush, sand, and red rock that is what some of our backyards look like.

Happy Reading Everyone!

---




Monday, 2 February 1998 10:55:07 U




Clogging



Brandee would like to let everyone know a little about clogging since it is something new to a lot of you.

Clogging is similiar to tap dance. There are a two taps on the front of my shoes and one tap on the back. The taps on the bottom of my shoes are separate so they make a different noise then tap shoes. I go to clogging once a week. My clogging teacher's name Heather Miner. I wear green pants and a green shirt with silver sequin and a sequin skirt. I think clogging is fun and we get to go to Hawaii to perform next year. If you have any questions write it on the listserv and I will answer them for you.

See ya



---



5 February 1998 09:06:20 U




Looney Lester



Looney Lester was sent from Cedar City on Tuesday. We had a very bad wind storm the last few days and our power has been on and off. I could not mail sooner because of this. The class really enjoyed having him here. He even learned how to ski last Friday. We are looking forward to learning more about each place that the Looneys visit.

Thanks

Mrs. Venuti's 5th Grade Class
---
[ Back to Looney98 homepage ]

[ Practitioner classpage was sited at http://lee.boston.k12.ma.us/d4/D4.html | USA timelines ]
---
Last modified: September 16, 2005.
Copyright © 1998 - Marjorie Duby.
All rights reserved.

---
Unless otherwise indicated, this website and its contents are the property of Marjorie Duby and are protected, without limitation pursuant to United States and foreign copyright laws. All rights reserved.
Disclaimer: The staff of Inquiry Unlimited attempts to provide appropriate, informative educational links. We check and update links frequently. We cannot be responsible for the content, use of, or quality of materials on any website other than our own. To the best of our knowledge, graphics on this site are public domain. If you find otherwise, please notify us and we will remove them immediately.