! DOCTYPE>
Duplication; Disclaimer | Looney root page | Looney98 " The Looneys Love Regional Literature"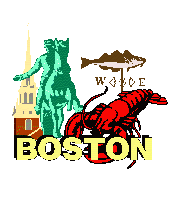 ~ The Online Journal of the Looneys (1997) ~
residing at the Joseph Lee Elementary School in Boston, Massachusetts

May 12 - 16, 1997 - - Memphis, TN
Grahamwood Elementary School -
students of Judy Nocifora and Wanda Day
[Looney Larry 10 - 7,544 miles traveled]
Thursday, 08 May 1997 13:38:30 -0500
Subject: Looney is Safe and in Memphis!

Hello Ms.Duby and Class,

Today Looney arrived in Memphis,TN via Priority Mail from Savanna,Georgia. We were all very excited to know he had come today because we weren't expecting him until Friday. Also we were concerned that he might not make it at all. We waited anxiously while the box was opened. Looney had quite a coming out party as four students carefully opened Looney's container. He crawled out quickly because he needed a breath of fresh air and wanted to see all of his new friends.

Looney got to hear all about our trip to Cumberland Caverns last Thursday and Friday. As we created a travel brochure that told about our trip, Looney peeked over our shoulders as we worked. You can find out more about our exciting trip and spelunking.

Now it is time for Looney to visit Ms. Day's classroom. We hate to say good-bye but we will see Looney tomorrow. Looney has a busy weekend ahead of him!

Your Memphis friends in Mrs. Nocifora's CLUE class


---


From Wanda Day's Class
Date: Thursday, 08 May 1997 15:19:40 +0000

Greetings from Mrs. Day's 5th grade CLUE students, =:)

Looney is here in Memphis, TN. When he arrived we had to grin. As soon as Looney met 5th grade CLUE, he stood up and said, "How d'ya' do?"

Our ways and Looney's may sometimes vary. We're gonna' teach the "southern" ways to Larry. He'll listen to our music: Rock 'n Roll and the Blues. Looney might enjoy a barbecue sandwich or two. (Jason, Barry, Andrew)

Looney is busy getting acquainted with everyone. Will write more later.
Day's CLUE Crew =:)


---
Date: Thursday, 08 May 1997 22:49:21 +0000

Subject: Looney Update from Day's CLUE Crew

Greetings from Mrs. Day's 5th grade CLUE students, =:)

After we created an introductory poem today in Looney's honor, we designed travel brochures to describe Cumberland Caverns. Looney stared at us with curiosity, snapped his claws and said, "What's that?"

"A week ago, the 5th grade CLUE students took a trip to McMinnville, TN to go spelunking and spend the night in Cumberland Caverns at http://www.pcimedia.com/cumberlandcaverns/."

Looney asked tons of questions about our trip!

"Our trip to Cumberland Caverns was the culminating activity for our end-of-the-year study of speleology. We went on two tours: the commercial tour and the "wild" tour! For the "wild" tour, we belly-crawled with flashlights and hard hats. What fun!!! While sloshing through "Bubble Gum Alley," some people lost their shoes and other items, and all of us were drenched in mud! Spelunking at Cumberland Caverns was an exciting adventure in teamwork."

Looney liked our brochures, but he didn't think he was ready for the "wild tour." (Whitney, Charlsie, Addison, Anureet)

The following conversation was overheard during Looney's first visit to our CLUE class:

"Hi, Looney. How do you like our class pet tarantula, Wild Fang?"

"Are you kidding me? A tarantula!! What if he tries to eat me for dinner!"

"No need to worry, Looney. Wild Fang only eats crickets. SHE loves crickets."

"Why do you have a tarantula for a pet? I hate tarantulas!"

"Shame on you, Looney. Wild Fang won't hurt you. She's been our pet since we did a study on arachnids last fall. It's almost time to go home now, so we'll have to wait until later to tell you more about Wild Fang."

"Whew! Saved by the bell!" (Will and Calvin)

Looney went home today with Lisa. We'll write again soon.

Day's CLUE Crew =:)
---
Date: Sat, 10 May 1997 07:20:37 +0000

Subject: Looney Rules!

Greetings from Lisa and Mrs. Day's 5th grade CLUE students =:)

Looney had quite an adventure when he rode home from school in my carpool. The ride was very bouncy, and Looney said he didn't feel too good. And THEN...Looney experienced total darkness when my dad sat on him! How embarrassing! Dad apologized, and Looney graciously accepted.

When we got home, Looney enjoyed playing with my hamsters. He thought they were sweet, unlike an octopus Looney told me about.

Looney heard my family talking about competitive soccer tryouts and asked if he could go. Off we went! When we arrived at the tryouts, Looney immediately started to kick the ball around. To tell you the truth, he was pretty good. He played goalie and thought that was fun. However, we did get a few balls by him. Looney enjoyed the tryout and hopes he makes the team.

When we got home, Looney was s-o-o-o-o-o tired. He went right to sleep. He needs his rest cause Kim and Margaret have lots planned for Looney this weekend.

Lisa


---
Sunday, 11 May 1997 22:10:16, -0500
Subject: Looney - May 9 - 11, 1997

Hello Ms. Duby and Class,

Friday afternoon Looney attended our school chorus called the Dragonsingers. Looney had a blast throwing his claws in the air and dancing to the music.

Looney was tickled pink when we decided to take him to the Pink Palace Museum on Saturday. He felt right at home in the I-MAX Whales presentation. Looney felt like he was under the sea again.After surfacing we toured the museum. Looney's favorite exhibit was the shrunken head. It was just his size.

Today, Looney enjoyed a delicious, hot meal at the famous Corky's barbeque restaurant. He was relieved to know it was not seafood. After eating Looney was refreshed by a run through the cool water of the sprinkler.

Looney had a great weekend and hopes to catch another great day tomorrow.
---
Wednesday, 14 May 1997 05:43:42 -0400

Tuesday, 13 May 1997 13:49:18 -0500

Hi!

This is Mollie, a reporter for the CLUE EXPRESS. Looney the Lobster is making kids' shoes fall apart with all the running they're doing to get see him. And boy, Monday and Tuesday were a blast for him! On Monday, Looney attended the Honors Assembly and cheered his friends on as they proudly walked across the stage to get their Honor Roll certificates. He also got into the recorder "groove" and wanted to try to play, but he decided that his claws wouldn't fit in the holes. At P.E someone had to hold him up as he hit the vollyball. In Social Studies, we learned about the Oregon Trail and Looney remarked,"Going on the Oregon Trail.... but I might get turned into dinner!"

The next day, Tuesday, Looney crammed his brain with everything from pollution, to fractions and finally to books. At lunch he asked me, Mollie, for a carrot, but when he tasted it, he spit it out because it wasn't cooked. In CLUE, we had a party and he devoured his cupcake, and ate the cheese dip and chips separately??!!

Looney also met Pinchers, the lobster Beanie Baby. Beanie Babies are the rage with all the kids in Memphis. They became best buds in no time at all. Looney has loved Memphis and we will hate to see him go!!


---
Tuesday, 13 May 1997 14:03:34 -0500
From Mrs.Nocifora's Class to Mrs.Duby's Class

Hi!

This is Jordan Bunn reporting live from CLUE TV in beautiful Memphis, Tennessee. I am here with Looney Lobster and his reaction here in the CLUE room. As soon as he crawled into the CLUE room his eye was drawn to all of the colorful drawings and activites. Looney was practically speechless. "WOW" was all he could say.

He then asked,"In CLUE, do you really get to do ALL of this?"

"Why, yes, Looney, in CLUE we are all very creative and unique. A few thinking activities we do in CLUE are brainteasers, logic puzzles, cryptoquizzes and scrambled word puzzles. CLUE stands for Creative Learning in a Unique Environment and that is exactly what it is.

He then tried on one of our thinking caps and that is when his little lobster brain really started rolling! He drew on the board, typed e-mail messages on the computer and spent a long time staring at the spider and its food ... squirming crickets. He even fed the spider two crickets. He also helped us make e-cards to send to our key pals in Molokai,Hawaii.

We enjoyed having Looney here and we will be sad to see him leave.

And, back to you Mrs.Nocifora!
---
Tuesday, 13 May 1997 14:18:15 -0500
Subject: News Flash from Memphis!

News flash! Looney Larry Lobster has just been spotted in Grahamwood CLUE classes and he seemed very excited. He loved the warm spring-like weather. It was perfect for sunbathing. He also got word that a school was almost out and it seemed to him that everyone's brain was fried. He could tell they needed a break. Another exciting activity Looney witnessed was CLUE students writing to our keypals from Hawaii. He told us he had some relatives there. Well,that's all for now but stay tuned for further Looney updates!

Mrs.Nocifora's Clue class
---
Tuesday, 13 May 1997 14:36:36 -0500
Subject: The Scoop from Memphis

This is Anna "Tell-It-All" letting you in on the scoop that went on this weekend between Looney, Margaret and Kim. As I understand it Margaret and Looney had a ball at Corkey's BarBQ. Looney told me that this was a taste sensation ... something he thought he could sink his teeth into. "It awakened my tastebuds to southern eating," Looney said. After Looney ate his juicy BarBQ sandwich stuffed with tender pork and cole slaw, he was covered claws to tail in BarBQ sauce.

Margaret loved introducing Looney to one of the things that Memphis is famous for. And you won't believe it but Looney saw a poster about our big Memphis In May celebration that is going on right now and one of the biggest events is the BarBQ cooking contest. He was so excited and he is just dying to go! I am not sure but I think that Looney may get his chance. No one is saying for sure who will accompany Looney to this big event, but you know if I find out I will "tell it to ya'll." More scoop later, From Anna Tell-It-All, Mrs. Nocifora's class
---
Saturday, 17 May 1997 12:34:52 -0400 (EDT)
Subject: The Scoop from Memphis

Greetings from Andrew and Mrs. Day's 5th grade CLUE students,

Looney begged to go to the B-B-Q Fest here in Memphis. It wasn't much trouble so we went. Looney just hated waiting in line, but after about ten minutes we were in. We ate B-B-Q and got us some Cokes. Then we headed straight to the talent show. In one of the shows there was a congo line. It looked like so much fun Looney and I just jumped on into the line and started to dance our way through the crowd. After the show Looney met some of the teams that were cooking. One team even let Looney cook. When we were headed back to the car there was a stand selling Tie-Dyed T-shirts. Looney just had to get one.
---
Tuesday, 20 May 1997 12:55:59 -0500
Subject: So Long Looney!!!

Dear Ms. Duby and Class

Hi, this is Jennifer from Mrs. Nocifora's CLUE class in Memphis,TN. We said good-bye to Looney Larry Lobster on Monday. We were sorry to see him leave. He now is on the way to his next destination. We thank you again for letting us have Looney Larry Lobster for a week and hope you enjoyed hearing about Memphis.

Mrs.Nocifora's Clue Class
Greetings from Andrew and Mrs. Day's 5th grade CLUE students

Looney Lobster took a few deep breaths as he jumped out of his bag. He ran around the room looking for his friends. I said "hi," introduced myself, and told him about Memphis and Elvis. Looney jumped for joy!

"I LOVE ELVIS!" he screamed. "Can we go to Graceland? Can we go to Graceland!?" I told him we didn't have enough time to go to Graceland, but we could go to the Visitor Center downtown and I'd take a picture of him by the statue of Elvis. Looney was so happy he jumped back in his bag. "Ready!" he yelled.

I told Looney he could come out of the bag so he could enjoy the scenery. On the way to the Visitor Center, Looney read a billboard announcing the Titanic Exhibition. He also saw a barge floating down the Mighty Mississippi River past Mud Island.

As soon as we arrived at the Visitor Center, Looney saw the statue and grabbed Elvis's guitar. He strummed a few cords and mumbled something about a "Hound Dog." He was good! After I took his picture with "Elvis," I told Looney it was time to go, but he wouldn't let go of the guitar. After a painstaking effort, we removed his claws from the statue and headed for home.

Spencer

Looney stopped by my house to pack his things. He had a blast meeting my new dog . . . *after* Looney found out he was friendly.

We all went for a walk. Then, Looney had to pack. He was so disappointed, but he also couldn't wait to meet his new friends.

My dad took him to work on Monday, and they *loved* Looney at UPS. Dad assured me that they did indeed ship Looney to Missouri.

Farewell to Looney from the CLUEsters at Grahamwood =:) (Jillian)





[ Practitioner class page was located at http://lee.boston.k12.ma.us/d4/D4.html | USA timelines | Eureka database ]
---
Last modified: September 15, 2005
Copyright © 1997 - Marjorie Duby.
All rights reserved.

---
Unless otherwise indicated, this website and its contents are the property of Marjorie Duby and are protected, without limitation pursuant to United States and foreign copyright laws. All rights reserved.
Disclaimer: The staff of Inquiry Unlimited attempts to provide appropriate, informative educational links. We check and update links frequently. We cannot be responsible for the content, use of, or quality of materials on any website other than our own. To the best of our knowledge, graphics on this site are public domain. If you find otherwise, please notify us and we will remove them immediately.