! DOCTYPE>

Duplication; Disclaimer | Looney root page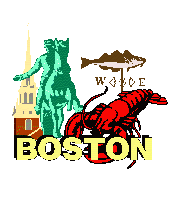 ~ The Online Journal
of
Looney Lisa Ladybug (1997) ~
residing at the Joseph Lee Elementary School in Boston, Massachusetts





Chugach Optional - Judy Martin's class




3 March, 1997 12:38:05 U

Hi,

Lisa arrived on Friday at the end of the school day. Her first trip was with Allison for the weekend. The following is Allison's letter.

March 1, 1997

My family and I took Lisa to the start of the Iditarod Dog Sled Race. I put Lisa in a dog's bootie to keep her warm. My mom took pictures of Lisa on our friend's dog sled. Our friend, Paul Gebhardt, is a dog musher and he's running the Iditarod. This race is 1,049 miles long and goes from Willow, Alaska to Nome, Alaska. Lisa stayed in the bootie and in my mom's coat pocket. Lisa saw another student, Alex, at the dog race. [resources for sled dog racing]

March 2, 1997

Lisa watched my magic tricks and she watched some TV. She rode on the back of my cat and my dog tried to play with her. I let her sit with my stuffed animals and she was cozy. (Allison Stegman)

We're having a beautiful sunny day here but it is cold. The temperature right now is 18 degrees. We're enclosing a picture of our class. There are 25 of us. Right now we are studying Alaska so we will have a lot to share with you as the week goes on. We've just come in from recess and we're ready for a story.

Sincerely, Lisa's host family

March 4, 1997 14:31:25 U

Lisa's visit to my house by Laurel.

Yesterday after school (March 3rd) I took Lisa home to my house. When we got home, I took Lisa downstairs to the basement to find a shoebox. I was making her a little bed. After we made the bed, we went to Play It Again Sports. I needed new ice skates because we were going to ice skate in gym. There I showed Lisa snowboards, skiis, ski boots, ski poles, figure skates and hockey skates and hockey gear. All of these are popular winter sports in Alaska.

When we went home, I told her about some places in Alaska. You might want to find them on a map. Look for Anchorage, Fairbanks, Point Hope. Juneau is our capital.

Our state is so big that it is divided into 6 regions. They are Interior, South Central, West Coast, Alaska Penninsula, North Slope and Southeastern. We'll send you a map.

At 6:30 Lisa went with me, in my pocket, to Junior Nordic cross country ski lessons. We did a warm up, practiced tucks, went downhill backwards, and played Run Rabbit Run. And there you have our day.

Today we were supposed to ice skate for gym, but it was so cold because of the wind that we couldn't even go outside for recess. The temperature now is 21 degrees but with the wind chill it's much colder.

Today Lisa learned The Eskimo Ice Cream Dance and The Seal Hunt in music. We will perform them for the rest of the school after Spring Vacation. Lisa also learned how to bead on homemade looms that we made recently. Many Native groups used beading to decorate their clothes.

It is almost the end of our day. You can find out additional information about the Iditarod at: Iditarod or Iditarod

We're taking Lisa on a field trip tomorrow.

Your friends in Alaska

5 March, 1997 14:19:04 U

Hi,

Lisa and I went to Walmart after school. At school we had popcorn. Then we went to my piano lesson. My teacher Darcy liked her a lot. She got to watch with another bug that if you open the case his legs wobble. Lisa learned one note. It is middle C.

When we got home I did a piano software. Lisa accidently pressed enter when she shouldn't have. We had dinner from The Sweet Pink Pepper. After that we watched part of the movie Alaska. Then we went to bed. (Amy Franz)

Dear Class,

Today was a busy day. Lisa explored fractions with pattern blocks and then we took her on a field trip. It was about 29 degrees when we walked to the Public Lands Office. It was windy so it felt much colder but we all wore boots, mittens, hats and other warm outside clothing. The Public Lands Office is a Federal Program that manages the Parks and recreation areas. Many tourists visit there to find out more about Mt. McKinley or other sites. It has wonderful displays of the different animals and other artifacts from all over Alaska. It has little TV screen displays. You pick up a telephone and press a button. It will tell you about how you process salmon or how they herd Cariboou. We also watched a movie about the 6 regions of Alaska in their theater. We have tundra, mountains, glaciers and forests (even a rain forest in southcentral).

On the way back we stopped to have our picture taken with Balto, a statue downtown. Do you know who Balto is?

Earlier today Jeff King, Doug Swingley and Martin Buser were the leaders in the Iditarod. We hope the Internet Addresses help you get current information.

We are all writing reports about Alaska right now. Tomorrow we'll send you some facts about our state.

6 Mar 1997 13:36:46 U

Hi,

Yesterday after school we came home and worked on the Alaska Report. All of us in class have been working on class reports, different reports about Alaska.

In the Iditarod, Mitch Seavey is in the lead. Mitch is in Ophir. Ophir is approximately 500 miles away from Anchorage.

Today the sunrise is 7:45 a.m. and the sunset is 6:40 p.m.

Yesterday the whole class and Lisa went on a field trip to the Alaska Public Lands Building. We saw a movie and Lisa enjoyed it! It was on Alaska. (Tana Skye)

Tonight I'm going to San Jose to a math conference so I'll put Lisa in the mail tonight. Thanks for this wonderful opportunity. We've enjoyed it. (Judy)




Here are some facts we learned about Alaska.





ANIMALS



A seal can grow from 6 to 8 feet long. (Amy)

There are about 7,500 wolves in Alaska. (Matt)

Polar bears can have up to 3 cubs. Polar bears have thick fur because they live in cold weather. (Ari)

A Snowshoe hare has a white coat in the winter, and a brown coat in the summer. (Gabrielle)

Beavers are the biggest rodent in the world except the capybara. (Martin)

The lynx mainly eats snowshoe hare. (Martin)

Moose antlers can weigh up to 60-85 pounds, and can get to bew 6 feet long. (Laurel)

There are lots of fish in Alaska. The biggest fish caught in the Kenai River was a 98 pound King Salmon. (Ryan)


Other Alaskan facts:


Some of the biggest glaciers in Alaska are Portage, Bering, and Malaspina. (Molly)

Mt. McKinley is the highest mountain in North America. (Tana) [Denali]

The biggest oil spill was called the Exxon Valdez, in 1990. (Blake)

The biggest earthquake in North America happened at 5:36pm on Good Friday, March 27, 1964. 114 people died in Alaska. (Kayli)

The city of Anchorage was built because of the Alaska Railroad. [Day in Life of the Alaska Railroad (Joseph)

Mt. Spurr's volcanic eruption was the biggest by Cook Inlet. (Zjok) [volcanoes]

In 1925 a serious disease called diptheria almost wiped out the village of Nome. (Allison)

Five Main Native Groups:

The Yupiks still use dog sled teams. It takes four to twelve dogs to make up a team. (Brian)

When Aleut boys turn twelve they are supposed to pick their future wife. (Alex)

The Inupiat people live in North Slope regions of Alaska.

Tlingits held potlaches if something special happened. A potlatch was a big feast where anybody could come. It might take a year to plan it. (Chris)

Totem poles are made by the Tlingit Indians in honor of dead chiefs. (Samuel)

Athabascan travel to the animals for food and other things. (Cale)



March 17 - 21, 1997 - - Chiniak, Alaska
Chiniak School - Margaret Robert's class



Sunday, 16 March, 1997 17:00:30 -0900

Dear Marjorie and her class,

Lisa is here in Chiniak! She arrived at our little village post office on Saturday, and has been "the talk of the town" ever since. She went home with Michael (a first grader) and stayed the night, and today (Sunday) she was delivered to Laura's (another first grader) house. She will come to school tomorrow and then we will hear of all her adventures over the weekend. It has been rather cold and today it is snowing, so maybe she's been skating or sledding!

It's hard (if not impossible) to find Chiniak on a map, but we are located on Kodiak Island, south of the mainland. If you find that, then you will see the town of Kodiak on the northern tip of the island. From there, you can follow along the shore going Southeast, in and out of three bays, and at the end of the point (41 miles) you would find Chiniak! Lisa got a ride in the mail truck, and probably got to see some of the bald eagles, deer, rabbits, and fox that share our island home.

We will send you our updated report tomorrow. Until then, goodbye from Lisa and her new friends in Alaska.

Monday, 17 March, 1997 12:02:01 -0900

Michael's report: I took her for a bike ride down to the beach. She was happy and surprised. She wanted to see the Pacific Ocean. I took her to Saturday Night Basketball. She saw me make two baskets. We went to bed and the wind was blowing really hard and she got scared. I talked to her a lot, especially at midnight.

Laura's report: Lisa Ladybug went with me and my sister to deliver some cookies and a movie to a neighbor. On the way, Lisa got so cold she had to ride with me inside my jacket. Last night she slept with me in the top bunk.

Monday, 17 March 1997 15:37:45 -0900

More news from Lisa:

Lisa spent half a day with us in school today and then went home with our one kindergartner, Branon, at 11:30. While she was here she enjoyed our calendar activities and Centers. She went to the Construction Center and built with Legos. During recess she met other kids in our K-10 school and played with them. We read the book Runaway Bunny in preparation for the "Battle of the Books", and then made folded paper bunnies. She really liked it when we looked at all the pictures in the class photo album, especially when she saw herself in some of them!

Tuesday, 18 March 1997 14:27:17 -0900

Branon's report: I took Lisa on the swings to play. We watched T.V. We played in my fort. My dog wanted to make friends with Lisa and was a little too friendly, but I rescued her and she is okay. We had a good night's sleep.

Today in school we took Lisa to the beach. The tide was very high and the waves were big and wild. "Ladybug" is one of our spelling words this week, so today we colored the word red and black. We read the book Ladybug by Barrie Watts and learned all about Lisa's life. She was very pleased.

Wednesday, 19 March, 1997 10:31:18 -0900

Lisa went home with Gabe (2nd grader) last night and this is what he reported:

Keta (my dog) made friends with her. We played with my Legos, and then we read "Maggie's Moon." Then we went out ice skating. I made 10 shots. We watched some T.V. I ate some tapioca, and then we read "Calvin and Hobbes." I made a bed for Lisa out of a shoe box. Looney Lisa Ladybug slept with mouse. We had oatmeal for breakfast. Thu, 20 Mar 97 13:22:29 -0900

Today is March 20, 1997. Austin Stewart has filed this report:

We took Looney Ladybug to town to my karate class. On the way home, we saw a red fox and a gray fox. We also saw an eagle in its nest. When we returned to Chiniak, we did my newspaper route. Then I had supper (venison stew) and went to bed.

Fri, 21 Mar 97 09:02:37 -0900

Thursday, March 20

In school today Lisa read a book with us called "North Country Night", with beautiful illustrations. Then we made our own pictures just like the ones in the book, with dark blues and grays and a spattering of white paint over the top for snow. In the afternoon she helped us make isohedrons (20-pointed stars) out of gumdrops and toothpicks. She thought that was a yummy project!

Friday, March 21

Lisa went home with Adam (2nd grader) last night and this is what he reported: We rode on the buoy swing. Lisa went to work with me; I stacked firewood. I lost her in the woods, but Laura found her. Before we went to bed I read her the story "Two Crazy Pigs."

Friday, 21 March 97 16:13:30 -0900

Today we read Lisa "The Very Grouchy Ladybug." Of course, she was the kind and generous one, not the grouchy one. We did some explorations in Math: Geoboard Polygons, Sharing Equally, and Attribute Trains Game. We had the 3rd and 4th graders with us this afternoon.

We took Lisa to see some World War II bunkers this afternoon. Our whole school has been studying American history all year, so this fit right in.

The bunkers were built all along the shore to watch for a possible Japanese attack, but of course that never happened. The road to Chiniak was built at the same time, but no civilians were allowed on it until the war was over.

No one lived out here until about 1960, when a Satellite Tracking Station was built, and then there were about 200 people. Most of them left when the facility was closed in 1975, and then people who just wanted to live in the country started moving out here. We had no electricity, telephone, or T.V.until about 1985. Now about 150 people live in Chiniak. We took a picture of us standing on top of the bunker, so you'll get to see. We also went to the beach and took another picture there. Finally we took one standing in front of our school. It was hard to say goodbye to Lisa, so we let her stay after school for rollerblading in the gym. (We have no sidewalks here.) She had a pretty wild time!

We had a wonderful week with Lisa, and even though she had some pretty rough experiences with our 6-8 year olds, she could never have been more loved than when she was in their care. We thank you so much for letting us share in this adventure with all of you.

Love from your friends in Chiniak.



Visit "The Online Journal and Itinerary of Looney Larry and Looney Lester Lobsters."
---
[Back to Lisa Ladybug]

[ Practitioner website was at http://lee.boston.k12.ma.us/d4/D4.html | Boston and Global links | Eureka database]
---
Last modified: September 15, 2005
Copyright © 1997 - Marjorie Duby.
All rights reserved.

---
Unless otherwise indicated, this website and its contents are the property of Marjorie Duby and are protected, without limitation pursuant to United States and foreign copyright laws. All rights reserved.
Disclaimer: The staff of Inquiry Unlimited attempts to provide appropriate, informative educational links. We check and update links frequently. We cannot be responsible for the content, use of, or quality of materials on any website other than our own. To the best of our knowledge, graphics on this site are public domain. If you find otherwise, please notify us and we will remove them immediately.