! DOCTYPE>
American Revolution ELA activities | Inquiry Unlimited
A Focus on Mortuary Art
Use this chart while walking through the Granary Burying Ground to determine which symbols were most popular in colonial Boston. [Connection: "From Meeting Place to Resting Place" at the Old South Meeting House.
Create a gravestone for a character in your "colonial simulation" family.
Other gravestones as samples of mortuary art.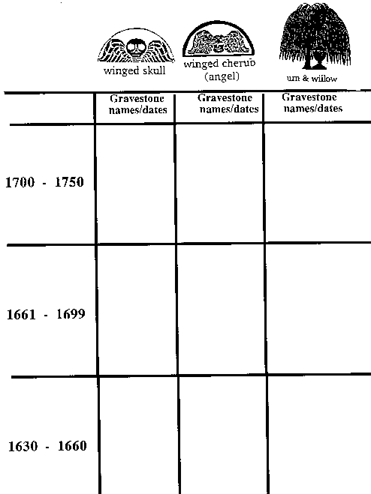 ---
[ Curriculum resources | Revolutionary Period Index | Paul Revere Focus] | Mathematics chores combinations]
---
Last modified: February 23, 2017.
Created 1998 - Marjorie Duby. All rights reserved.
---