Inquiry Unlimited | Playful Mind

Background Content: "Playful Mind" Original Contribution
Logic- Missing Food Puzzle [Logic; Eye scanning; Reasoning; Information retrieval]

This picture logic puzzle asks you to complete the five by five block so that each of the foods shown below appears in all vertical and horizontal lines.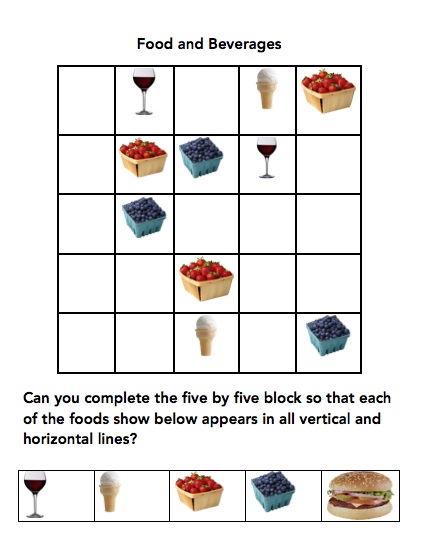 Answer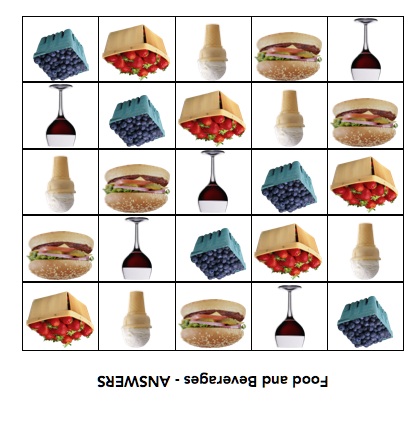 As of September 11, 2014, you are visitor
to learn from this page provided by Inquiry Unlimited.
Last modified: September 11, 2014.
Copyright 2014 Marjorie Duby. This is the intellectual property of Marjorie Duby.
---