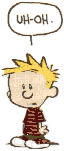 Inquiry Unlimited


Mission: to target educational goals through inquiry-based strategies

Chronology of the Peopling of European North America
TOPIC ONE BIG QUESTION: From a business person's point of view, defend whether it was a sound investment to put up money for fishing stations and fishing ships. What goods and products would increase your own wealth?
Topic 1 Developmental Focus: Why Colonize in North America?
How did the natural resource of cod fish paired with the desire of English West Country investors to explore the business of fishing stages lay the foundation for future successful New England economic investments?
How did the trade in North Atlantic cod fish parallel and support the development of the African slave trade and the Caribbean plantation system?
Unit 1: The Economics of Fishing Stations - Think About It : What economic explorations and successes did the West Country investors of England have along the Newfoundland coast that prepared them to expand to the North American coast and particularly to the English settlements of Salem and Boston?

Unit 2 : Gathering Investors and the "Push" and "Pull" factors on English people - Think About It : What was "pushing" some people to leave England and "pulling" other people to America? How did a scarcity of land in England add to the "push" factor for the settlement of the New World? How did the geographic environment in England affect the profits and losses of investors?

TOPIC TWO BIG QUESTION: How did sugar cane spurt the dealings of businessmen along the Atlantic coastal regions?
The economics of sugar cane: Think About It: Provide evidence of how the growing of sugar cane and the growth of the slave trade were entwined in Europe's exploitation of the islands of the Atlantic?
Task 1. Think About It : How did the regional growing conditions for sugar cane in the Caribbean provide opportunities for investors?

How did the regional climate of the Caribbean Islands provide an investment opportunity to grow sugar cane and to gradually exploit the land and the people?
How did the process for growing sugar cane create a need for more slaves and for the further development of the Triangular Slave Trade of the 16th - 19th centuries.

III. HOW DID THE PROFIT IN RICE OF NORTH AMERICAN BUSINESS INVESTERS CHANGE THE LIVES OF MANY AFRICANS?
TOPIC THREE. Think About It: How did the regional climate of Georgia and the Carolinas provide an investment opportunity to grow rice and to exploit the knowledgeable people of Western Africa to run and work the rice plantations as slaves?
1. Think About It : How did the regional growing conditions for rice in the Carolinas provide opportunities for investors?

What evidence exists of the rice cultivation systems in Africa?

How does the rice culture influence gender roles in Africa? women in African
2. Think About It : How did the expertise of African slaves in growing rice play a crucial role in the American South?


IV. WHAT FACTORS IN THE WORLD INFLUENCED THE EXTINCTION OF USING INDENTURED SERVANTS IN THE LABOR MARKET AT THIS TIME IN HISTORY?
TOPIC FOUR: Have you thought about: From a businessman's point of view, how did regional investments make this a convenient time to replace indentured workers with slave labor?

V. MARKETING THE ATLANTIC COASTAL COLONIES: How does one convince people to emigrate to North America?
TOPIC FIVE: Think About It : What promotion of the natural resources, climate conditions, or land features might appeal to people who might be considering emigrating?

1. What promotional practices did the Massachusetts investors use to attract settlers?
2. What do we know from a 1666 letter of Robert Horne to his parents in England that highlighted settler life in the province of Carolina?
3. What might we detect about Maryland and its Native Inhabitants from the 1634 written impressions of Father Andrew White?
4. Was William Wood's "New England's Prospect" (1634) influential in sharing information about New England ?

VI. CONFLICT AMONGST THE PEOPLE: Early friction of the Massachusetts colonists with the indigenous peoples.
TOPIC SIX: Think About It : What might have caused the Europeans and Native peoples to disagree?

1. Think About It: As a 21st century person looking back to the 1600s, was John Eliot a help or a hindrance to the "Praying Indians"?

"Praying Indians" in the 1600s

2. Think About It: What if John Sassamon had made it home that night?

Defend this statement, "John Sassamon was killed because he was a Christian Indian." (Pro or Con) ( Letter )
Provide evidence directly linking John Sassamon's death to the beginning of King Philip's War. ( Narrative )

3. Think About It: How did English encroachment of the land result in King Philip's War (1675) that provoked equally vicious attacks by both Puritans and Native Americans? ( Narrative )
Virginia, 1570-1620

VII. Colonial Period:1620-1643

Williamsburg (1632)- its colonial years (see: 917.55 VA)
Firefighting - in Colonial Virginia
Capt. John Smith (1624)
John Smith becomes a leader (X)
Massachusetts - colonial coinage (see: 974.402)
John Josselyn - mapping Massachusetts Bay colony (see:974.402)
New England rarities - discovered by John Josselyn (see:974.402)
Colonies of New Amsterdam, MD, CT, RI, DEL, ME
Colonies in Massachusetts - See:974.4
18th century cultural and economic influences
Smallpox-free slaves - Charlestown, 1769 - Slave Auction broadside ( * )
Colonial Period: 1643-1664
Colonial Period:1664-1689
Colonial Period: 1689-1732
Penn's First Frame of Government ( * )
Queen Anne's War ( * ) [War of Succession]
Lovewell's (Dummer's) War (1724) - Maine (see:974.1)
Jewish synagogue first in New York City (see: 974.7)
Benjamin Franklin in 1729 begins his work in Pennsylvania (see: 974.40211)
Independence Hall (Philadelphia) design created in 1731. (see: 974.8)
James Oglethorpe granted a charter for Georgia in 1732. (see: 975.8)
James Oglethorpe in Georgia
Economic friction with the colonists
Navigation Act of 1696 ( * )
Extension of English rule: 1732-1763
John Peter Zenger's acquittal in 1735 for freedom of the press. (see: 974.7)
American Philosophical Society - formed in 1743, Philadelphia, Pennsylvania
In 1752, Ben Franklin experiments with electricity. (see: 974.8)
French and Indian War (Seven Year's War)[1754]
Battles of the French and Indian War
Native American Friction in Ohio Valley
Peace settlement
End of Colonial Period, 1763-1775
Personalities (see also: 973.321)
Causes leading to revolution
Actions leading to revolution
Timelines of the period
Books and articles about the time period
Salutary neglect (economic factors)
End of "salutary neglect"
Online student research
Timeline of the Revolution from Valley Oak Elementary School (with pictures and text)
Daniel Boone crosses the Cumberland Gap in 1767. (see: 923.92)
Cumberland Gap 1767, crossed by Daniel Boone. (see: 923.92)
Slavery in Early Colonial America
Phillis Wheatley - Colonial poetess (see: 974.40216)