---
Alter (Isaac) Duberstein meets Rochel (Rose) Beigelman in Minsk, Minsk, Russia through his mother Riva Blacher Duberstein Levitman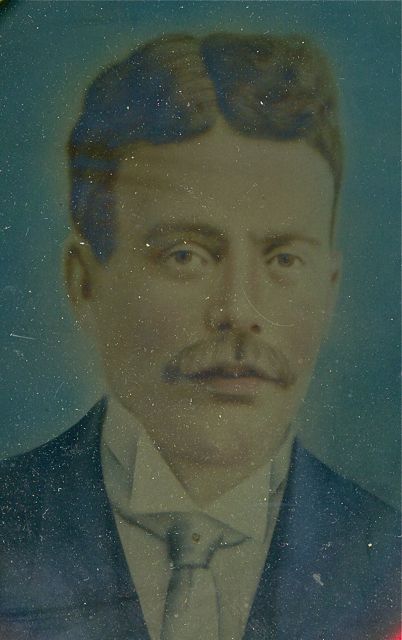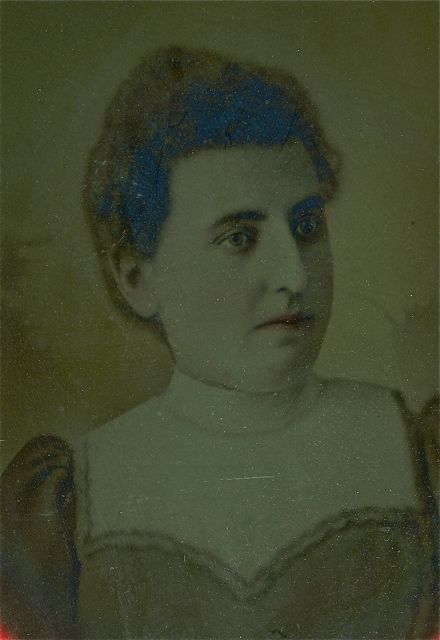 Blacher/Duberstein Family Background in Russia:
Riva Blacher (born abt 1850 in Russia) marries Morris (Eli) Duberstein in Russia. On 15 October 1875, they produce twins, one of whom dies at birth. The survivor, Alter (Isaac) Duberstein lives. But Riva's husband, Eli (Morris), dies leaving Riva a widow.
Riva remarries Joseph Halevy (Joseph Levitman/Levitin/Lewitman) and produces one son, Louis (Lebe)(Abraham Louis) on 9 March 1887. But Riva's 2nd husband Joseph Levitman/Levitin/Lewitman dies.
Riva Blacher Duberstein Levitman/Lewitman raises her sons. One, Alter Duberstein, is conscripted into the Russian military. The other, Lebe (Louis) Levitman, can be found with her in Minsk, Minsk, Russia at the turn of the 19th century.
Alter (Isaac) Duberstein meets Rochel Beigelman in Minsk, Minsk, Russia:
Around 1900, Riva Blacher Duberstein Levitman/Lewitman is working in a house in Minsk, Minsk, Russia. Rochel Beigelman from nearby Smilovitz, Minsk, Russia is working in the house too. Riva introduces Rochel to her son, Alter (Isaac) Duberstein who had once been conscripted into the Russian army but was then in Minsk.
They marry and produce a daughter, Mere Duberstein, on 5 March 1903.
War is on the horizon for Russia and the young couple feel likely that Alter will be conscripted again.
It appears that over time through family letters and probable extended family discussions, the probability of life in the United States became a goal.
Evidence exists of some kind of family connection in New York City. Alter's Blacher cousin, Ruben, emigrated in 1904 to his aunt and uncle preparing the way for his side of the Blacher family to emigrate.
Evidence exists of an Isgur presence in NYC that later finds the family in the Boston area. It is a known fact by living Isgur relatives that they are related to Alter . . . . yet this researcher can find no "paper trail" evidence of how that relationship can be authenticated!
Alter Duberstein travels to the USA:
1904 - Alter Duberstein leaves Russia to arrive in New York City. New York Passenger Lists, T715 Roll 428, Alter Duberstein, NARA, Waltham, MA accessed 9 June 2008. (S. S. Blucher - 22 Jan 1904 - 5 Feb 1905 - Hamburg to New York - Alter Duberstein - 30 - married - tailor - reads - writes - Russian Hebrew - Minsk to New York - $11.00 - Cousin: Schleime Lachowsky, 245 E. 81st Street, New York City, NY)
According to family fact, he had a job waiting for him in Boston through the Isgur family, who were also some way related to the Dubersteins. Louis Isgur was working for Van Noorden.
In 1906, Riva Blacher Duberstein Levitman arrives in Boston with daughter-in-law, Rochel, and granddaughter, Mere.

Boston Passenger Lists, T843 Roll 90, Jan 1, 1906-Feb 28, 1906 Volumes: 165, Duberstein, Rochel, Marie, Rive, NARA, Waltham, Ma accessed 20 June 2008. Cymric from Liverpool 28th Dec 1905 arriving Boston 6 Jan 1906 - List R #23 - Duberstein, Rochel 22 - f - married - wife - not read - not write - Russia - race: Hebrew - last residence: Minsk Russia - final destination: Boston - ticket: yes - purchased by: husband - possession of $50 or less: $15 - ever in USA before: no - relative or friend and address: Husband - Isak Duberstein, 16 Oneida Street, Boston, MA - ever in prison: no - polygamist: no - anarchist: no - health: acne (has doctor certificate) - deformed or crippled: no; Marie Duberstein - 2 - child; Rive Duberstein - mother-in-law - 55 - f - married - wife - not read - not write - Russia Hebrew Minsk Russia to Boston, MA - health: good)

1905 - December 14, 1905 - Majestic - Liverpool to New York - lines 20 - 22 - Mere Duberstein - 2 - f - s; Rochel Duberstein - 22 - f - m; Rive Duberstein - 55 - f )
1905 - Hamburg Passenger Lists, 1850-1935, Rochel Duberstein, ancestry.com accessed 9 June 2008. (25 Nov 1905, Grimbsby Liverpool - Lutterworth of the White Star Line - Rochel Duberstein - f - 22 - Minsk, Russland - to Boston; Mere Duberstein - 2 - Minsk, Russland - Kind (Child) - to Boston; Reve Duberstein - 55 - Minsk, Russland - to Boston)
1907 - New York Passenger Lists, T715 roll 852, Sosse Lewitman, NARA, Waltham, MA accessed 9 June 2008. (26 March 1907 - S. S. Livonia - leaving Libau 11 March 1907 - arriving New York City 26 March 1907 - List 8 - Sosse Lewitman - 25 - f - married - Hebrew - Minsk, Russia - not read - not write - ticket paid by husband - light complexion - 4 feet 10 inches - brown hair - brown eyes; Frwje - f - s - child - not read - not write - born Russia - Minsk to Roxbury - Husband/father: Mr. L. Lewitman c/o I. Duberstein, 25 Willow Street, Roxbury, MA) place of birth: Minsk
1910 U.S. Census, MA Suffolk Boston Roll T624_620 Page 12A Ward 16 ED 1505, Isaac Duberstein, ancestry.com accessed 27 July 2008 (11 Balfour Street - Duberstein, Isaac - head - m - w - married at 28 - Russia Yiddish - 1904 NA - English - laborer; Rosie Duberstein - wife - f - w - 28 - married 8 years - 3 children - 3 alive - born Russia Yiddish - English - e 1906; Mary - daughter - f - w - 7 - s - born Russia Yiddish - e 1906; Maurice - son - m - w - 3 - s - born MA; Hyman - son - m - w - 11/12 - s - born MA; Nathan Badelman - [Note: 1920; 1930] - boarder - m - w - 25 - s - born Russia Yiddish - 1905 AL - English - plasterer - house; Hyman Levine - boarder - m - w - 23 - s - Russia Yiddish - English - painter - house; Eva Duberstein - mother - f - w - 60 - wd - Russia Yiddish - e 1906 - English)
1910 MA death record v 12:438, Reg# 4683, Eva Duberstein, MA Archives, Boston, MA. (17 May 1910 - Eva Duberstein - 60 - died at 11 Balfour Street - f - w - widowed - housework - maiden name: Blacher - husband's name Morris Duberstein - born Russia - Harry Blacher of Russia and Etta CBL of Russia - carcinoma of intestines - auto-intoxication from stoppage of bowel 14 days - L. Mendelsohn, M.D. - 17 May 1910 - Woburn (Montefiore) - Jacob Stanetsky)



CONNECTION: Rubin Blacher and Isaac Duberstein?



Parents of Rubin Blacher: Max Blacher and Sara Laschow. Parents of Isaac Duberstein: Eva Blacher and Morris Duberstein. S. Lachowsky - uncle of Rubin Blacher and cousin of Isaac Duberstein
Eva's brother - Max Blacker married Sarah Laschow.
1927 - New York City death record # 5187, Max Blacker, Department of Health of the City of New York Bureau of Records, 31 Chambers Street, New York, NY 10007, accessed January 2008. (23 July 1927 - Bronx - 1183 Gerard Avenue - tenement - Max Blacker - m - w - married - born 25 Aug 1865 - 61 years 10 months - 29 days; dry goods merchant - born Russia - in USA 21 years - in NYC 21 years - Father: Saman (unclear) Blecher of Russia - Mother: unknown of Russia - Attended 1 July 1927 - 22 July 1927 - died at 2 P.M. - Cause of death: Carcinoma of lung - 5 months; Contributory: Plural effusion - 2 months - Dr. Solomon Horwith, 639 Prospect Avenue - Burial: 24 July 1927 at Washington Cemetery)





Duberstein - Blacker Narrative Background





Duberstein 1910 Naturalization



1904 - Duberstein, Isaac - Petition for Naturalization - 1904 - Declaration of Intent - Circuit Court - Certificate No. 154379 0 #2681 - Admitted September 6th, 1910 - Isaac Duberstein - 387 Blue Hill Avenue, Boston (Roxbury), Massachusetts - sheet metal worker - born 10th October 1875 Minsk, Russia - emigrated to the United States from Hamburg, Germany about the 26th of January 1904 and arrived at the port of New York, NY on the vessel Blucher. I declared my intention to become a citizen of the United States on the 17th September 1906 Boston, Mass. in the U. S. Circuit Court of the Mass. District. My wife's name is Rosie. She was born in Minsk, Russia and now resides at Boston, Mass. I have three children - their names, places of birth and now residence is: Mary R. - March 5, 1903 - Russia - Boston, MA; Morris - November 3, 1906 - Boston, MA - Boston, MA; Herman - October 3, 1908 - Boston, MA - Boston, MA - renounce Nicholas II Emperor of all Russias - Isaac Duberstein (signature) - 4 April 1910 - Affidavit of Witnesses: John F. Kennedy - agent - residing 77 Wellington Hill Street, Boston; James G. Moriarity - sheet metal worker - residing 280 Dorchester St., Dorchester - signatures of John Kennedy and James Moriarity - sworn before me this 4th April 1910 - John Gilman, Deputy Clerk



---

As of March 6, 2013, you are visitor to enjoy reading about "The Eva Blacher Descendants in 1949."

---

Last modified: October 17, 2013

---

Disclaimer: Unless otherwise indicated, this website and its contents are the intellectual property of Inquiry Unlimited and are protected, without limitation pursuant to United States and foreign copyright laws. Copyright © 2013. Contact if needed. All Rights Reserved.

---